Our latest arrivals include machines from Everising and Mecal– two of our best selling manufacturers. All stock machines are available for viewing and demonstrations.
Everising S-250 HB-NC Horizontal Band Saw
The automatic shuttle vice saw with NC control, ideal for steel stockholders, contract cutting, fastening producers and engineering companies with 250mm capacity for round bar. For more information on this machine, including specs, click here: S250 HB-NC
---
NEW Everising H 460 HB-NC Band Saw
Twin pillar shuttle vice saw automatic with NC control and bundle cutting feature – capacity of 460mm round (single bar). Idea for solid and sectional cutting, including tough alloys. For more information on this machine, click here: H-460 HB-NC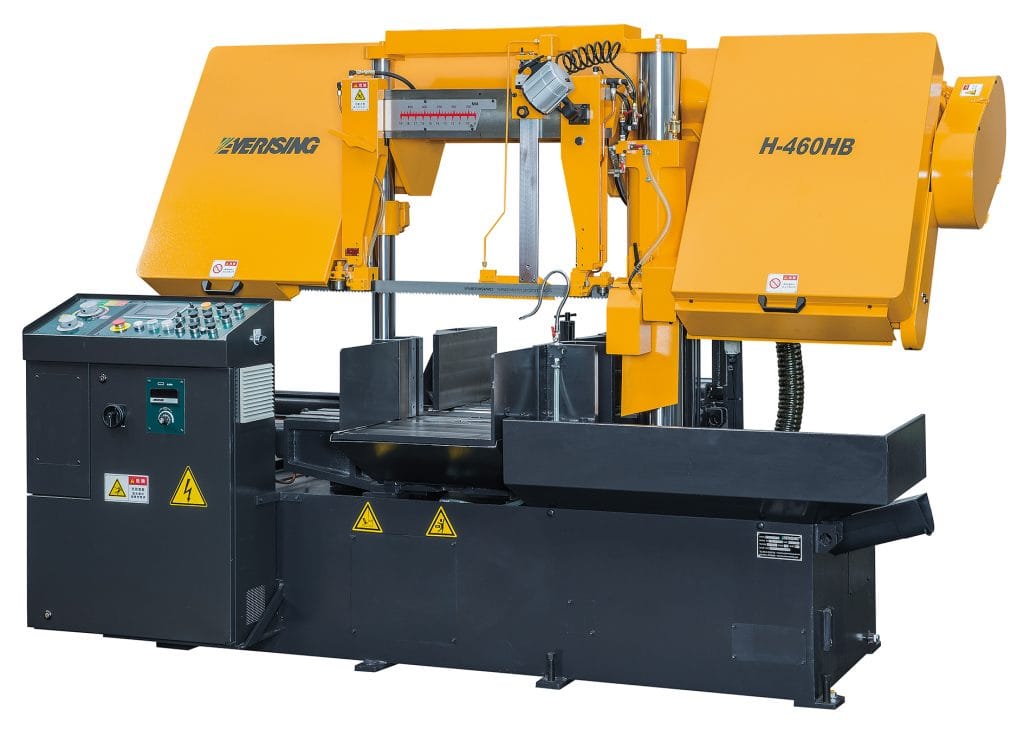 ---
Mecal SW453-Plug Double Mitre Saw for Aluminium
500mm CN Double mitre saw with pneumatic positioned outward tilting heads with a range of 90°, 45° or 22,5° and mechanical stops for intermediate angles. for more information, click here: SW453-Plug
If you're looking for a new metal cutting machine and one of the above looks suitable, we do recommend you get in touch soon. These machines do tend to sell quickly. Please use the contact form here, or call us on 01384 264 950 to find out what other machines we currently have in stock.